about Papy Rus
At six years of age, he was diligently practicing classical piano until discovering Bill Evans and Keith Jarrett which eventually led him to switch to jazz piano and subsequently an interest in the accordion. Working from a humble studio in his native Japan, he creates minimalist original master pieces that evoke everything from Yann Tiersen or Penguin Cafe Orchestra to lost takes from Vangelis' score from Blade Runner.
He creates numbers of original songs, using various instruments. He participated SXSW, the largest music festival in the U.S. in 2010 and 2011 consecutive years, and after the encore performance, which is not normally done, audience did not stop giving him standing ovation. His music is highly appreciated not only in Japan, but also overseas countries.
In 2015, he started creating music, using an instrument called 'accordina', combining computer and the acoustic instrument.
The accordina is a French instrument. Only three instrument makers are making these instruments in their own methods, and they are rather rare instruments. Their warm, human sound embodies beauty and accord that human beings innately possess, and it sounds passionate at one time, and melancholic at another.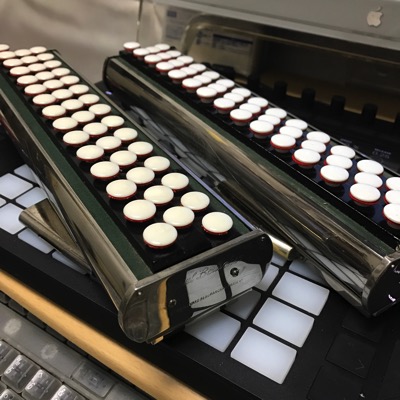 Music festival
SXSW 2010 in Austin US 
SXSW 2011 in Austin US 
Canadian Music Week 2012
on the basis of originality alone, you should give pupyrus before musical ingenuity drowns in the mirror- image sameness of today's musical climate. 
Vents Magazine Cody Blevins
not for the faint of heart. It is intense, moody and driven by raw emotion. 
Billboard Discoveries Cortney Harding
Tune In
Apple Music or Spotify
New Album : 03 22 17